Are employees separated for not complying with vaccine mandates eligible for unemployment insurance benefits?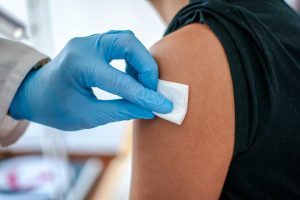 Mar 9, 2022
Are employees separated for not complying with vaccine mandates eligible for unemployment insurance benefits?
Are employees separated for not complying with employer COVID 19 vaccine mandates eligible for unemployment insurance benefits?
Over the last several months, the federal government has issued sweeping mandates for vaccination, including for federal employees, healthcare workers, and private companies with over 100 employees.  Individual states and many employers across the country are imposing their own vaccination policies, which are often more stringent than those of the state or federal government. Will workers who refuse to comply with their employer's vaccine mandate be eligible to collect unemployment benefits? If so, is the employer's unemployment insurance account impacted by those claims?
Federal, state, and local authorities have implemented requirements that certain categories of workers must be vaccinated.
Generally, under these types of mandates, workers who decline vaccination must comply with measures that do not apply to their vaccinated colleagues, such as weekly COVID-19 testing and/or mask-wearing. Depending on the jurisdiction and the sector involved, however, unvaccinated workers might not have these alternatives. In New York, for example, healthcare workers do not have the option to mask and test but must be vaccinated.
The U.S. Supreme Court settled the issue of the COVID-19 vaccine mandate for certain employers under the Occupational Safety and Health Administration's (OSHA) Emergency Temporary Standard (ETS) on January 13, 2022, by blocking its implementation. However, it ruled in favor of the Centers for Medicare and Medicaid Services (CMS) emergency regulations for COVID-19 vaccine requirements for certain healthcare workers.   Several states have already announced that employees terminated for non-compliance with vaccine mandates will be eligible to receive unemployment benefits. Unfortunately, it is as yet unknown whether employers will be financially liable for those charges. Other states are disqualifying employees under similar circumstances. It is fair to say that states are considering these separations on a case-by-case basis, looking at factors including the employee's job description, location, and distance from coworkers and/or the public, and whether or not an exemption had been requested.
It is a matter of good policy to preserve an employer's ability to set the terms or conditions of employment.  
If an employer decides to require vaccination as a term or condition of employment (or it is incorporated in collective bargaining) that should control the determination as to whether a discharge is for good cause or a quit is not for good cause in connection with the work. The two decisions by the Supreme Court should not change this.  The CMS case raises the question of whether the employer is a facility required to vaccinate in order to receive federal funds. If it is, the employer would have difficulty choosing not to make vaccination a term or condition of employment. Of course, in states that require some employers (ie healthcare employers) to mandate vaccination for their employees, the employer has no option to offer testing or masking options in lieu of vaccination.
As rules and policies evolve in different states, the issue of unemployment eligibility for those who are separated for non-compliance with vaccine mandates is becoming more complex. Industrial U.I. Services is working with clients across the country to help control any potential unemployment insurance costs related to this issue.
Please contact us today at 845-634-4620.