Industrial U.I. is a nationally recognized leader in the unemployment cost control field. Its clients include hospitals, health care institutions, national retail organizations, staffing agencies, municipalities, school districts, museums, manufacturing companies, and more.
From the inception of an unemployment insurance claim through the entire hearing and appeal process, Industrial U.I. prides itself on providing personal, "white glove" service by its team of experts in the states where its clients do business.
Industrial U.I. delivers expert tax advice to ensure each client's unemployment insurance tax is kept to a minimum while providing timely and useful reports that can be accessed on our client web portal 24/7. These reports provide useful data to help clients know where their UI dollars are going along with benchmarks and measuring sticks to track progress in all areas of unemployment cost control.
Mark Swartz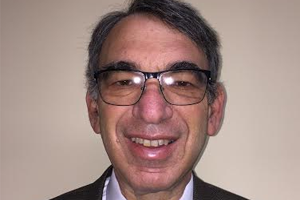 Mark is an attorney who graduated from Boston University School of Law in 1980 magna cum laude, finishing 13th in a class of over 360 students. He was an Editor of the prestigious Boston University Law Review. After spending six years as a litigator in a large law firm, Mark joined Industrial U.I. in 1986 to take control of the hearing process. He has been a principal in the firm since 1989, and oversees the UI hearings process. He also conducts training sessions on UI Law and works with the office staff on a daily basis to assure that Industrial U.I.'s clients get the finest representation possible.
Todd Cohen
Todd has an MBA degree from Fordham University. Todd has been with Industrial U.I. since 1991. He is one of the most sought after speakers on the subject of unemployment insurance, having given presentations to clients, trade associations, Administrative Law Judge meetings, etc. He is also an expert on UI taxes and subjects such as calculating tax rates, and making voluntary contributions to lower tax rates in states where such contributions are allowed, thereby allowing Industrial U.I.'s tax rated clients to project future tax rates and budget properly for unemployment cost control. Todd is also actively involved in the hearing process.