Updated website / NYS SHRM Conference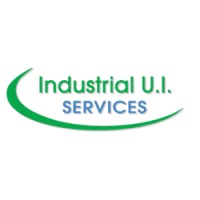 Sep 9, 2022
Updated website / NYS SHRM Conference
Hope you are all having a great summer. While the summer may be winding down, we certainly haven't been! We will have so many more exciting announcements to follow in the upcoming months, but one that we could not wait to share is the update to our Company website.  In addition to the Unemployment Insurance Cost Control services that we have provided for over 50 years, we now offer HR Support Services! These services include employee handbook development and implementation, policy development, management trainings such as; inclusion, diversity, and equity (IDE), anti-harassment and compliance, and other vital and necessary HR support services.  Please contact JoLynn Haresign, SHRM-CP at jharesign@industrialui.com  or Anthony Paradiso, SHRM-CP at aparadiso@industrialui.com  for information on these new services.
Check out our newly redesigned website at www.industrialui.com
In addition, JoLynn & Anthony will be presenting at the NYS SHRM Conference at the Turning Stone Casino in Verona, NY. They will be sharing their expertise on (Click here to view the agenda):
The Important of Inclusion, Storytelling and Being your Authentic Self
Sunday September 11
2:15 – 3:30 pm
Having Those Difficult Conversations Surrounding Diversity, Inclusion, Equity & Race
Monday September 12
10:30 – 11:45 am
Controlling Your Unemployment Costs
Monday September 12
4:30 – 5:45 pm
We hope to see you there!