Why It's Crucial to Respond to Unemployment Benefits Claims on Time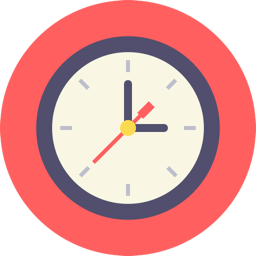 Apr 21, 2017
Why It's Crucial to Respond to Unemployment Benefits Claims on Time
Unemployment Insurance Integrity Act
There are many reasons why an employer should carefully manage their submission of Unemployment Insurance (UI) paperwork – the most important is the heightened risk of fines and penalties.
The risk of employers facing fines and penalties increased in 2011 when President Obama signed the Unemployment Insurance Integrity Act. This act was a part of the enactment of the Trade Adjustment Assistance Extension Act of 2011 and its purpose is to enforce stricter penalties against employers for late submissions and inaccurate paperwork.
The Department of Labor's goal is for this Act to help improve the integrity of the UI system. It helps ensure that only those individuals who are entitled to UI benefits receive them. Employers are given incentives to provide complete and timely paperwork to the state so it can more accurately determine eligibility.
The Unemployment Insurance Integrity Act pushes the weight of unemployment insurance integrity onto the employer and the States will enforce penalties upon employers when:
a payment was made because the employer, or their agent, failed to respond timely or adequately to a request from the UI division, and
the employer or agent has established a pattern of not responding in a timely matter to such requests, even if it is later decided that the claimant is disqualified for benefits.
In 2013, the government made amendments to the Act requiring states to include provisions in their own unemployment insurance tax laws to (1) enhance fines for fraudulent claimants; (2) revise the timing of "new hire" reports; and (3) impose new obligations on employers (and their third-party agents) regarding UI claim response times.
Employers should consider making the UI claims process easier by:
Assigning responsibilities to one individual to receive and respond to UI claim notices
Ensuring human resources managers can identify and complete UI claim forms
Interacting with legal counsel on employee agreements so they are not an issue with UI claims
Employers who struggle with this process should hire a third-party administrator to respond to UI claims. The employer should communicate their expectations up front and share the required UI claim notification deadlines in order to make sure deadlines are met in a timely manner.
It can be difficult to manage paperwork for any UI case since the Unemployment Insurance Integrity Act – let alone several at once. It's wise to seek a third-party agency with UI management experience to assist with this complicated process. We have years of expertise in this field and we can help your business manage any type of UI claim. Contact us today for answers to your questions.