Terminating an Employee Can Result in Increased Unemployment Insurance Costs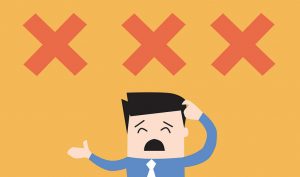 Nov 1, 2016
Terminating an Employee Can Result in Increased Unemployment Insurance Costs
Terminating an Employee – Common Mistakes
Every employer should be aware that unemployment insurance claims can be difficult to defend. The odds of winning a claim can be increased greatly if certain common mistakes are avoided.  Listed below are common mistakes that employers commit that reduce their chances of prevailing when challenging a UI claim:
MISTAKE #1: Terminating an employee in the heat of the moment

If the employer makes a rash decision to fire the employee, they in all likelihood have not considered the company's policy and whether the employee received appropriate warning. When faced with a UI claim, the employer may not be able to prove the termination was disqualifying based on the employee's misconduct, because they did not follow company protocol for warning notifications.
MISTAKE #2: Failing to discuss the problem with the employee prior to termination

There are no specific laws which require employers to notify employees why they are being terminated, but it could be a mistake to fire someone without discussing the problem with the employee first. It denies the employee any chance to explain their side of the story. Discussing the problem with the employee also helps preclude the employee from asserting an incorrect reason for termination. Having a discussion is a positive thing and demonstrates fairness, which is important when dealing with a third party decision maker such as an Administrative Law Judge.
MISTAKE #3: Terminating an employee without reasonable warning or "prior notice"

There are not a specific number of warnings that must be given before an employee can be fired. To succeed on challenging an unemployment claim, the employer must show that either the employee did something that was so egregious that they must have known they would be fired without prior warning, or demonstrate that the employee had been placed on prior notice that they could lose a job for such a reason. "Prior notice" or a final warning stems from a policy expressly warning of discharge or from written warnings, or both.
MISTAKE #4: Missing a claim response or appeal deadline

When an employer submits a claim response late, the employer waives many of its rights in challenging the claim, most importantly the right to protest certain charges to its account. Thus, under these circumstances, even if an employer ultimately proves that the claimant was not entitled to unemployment insurance benefits, the employer may still be charged for those benefits paid prior to the time when the state reached the decision to disqualify. Filing a late appeal may mean any appeal on the case could be dismissed without considering the underlying merits of the case.
Many UI cases can be won if these mistakes are not made. Keeping these mistakes in mind can reduce the chance of losing a case, especially after terminating an employee. Do not hesitate to consult a third party who is experienced in employment law, UI taxes and the complete process.