Pride Webcast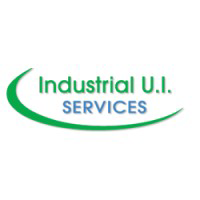 Jul 6, 2023
Pride Webcast
Industrial U.I. Services (IUI) is thrilled to share the exciting news that our webcast discussing Pride Month has aired! JoLynn Haresign and Anthony Paradiso, our knowledgeable hosts, delved into a wide range of HR topics during the webcast, offering valuable insights and perspectives.
During the webcast, we began by describing the significance of Juneteenth and followed it up with an EEOC Pride statement. We then jumped into the essence of Pride Month, sharing our personal reflections and how we celebrate this important event.  We also explored the concept of being an ally and the ways in which allies can actively support the LGBTQ+ community. Moreover, we discussed strategies for organizations to create an inclusive environment for LGBTQ+ employees, emphasizing the characteristics that employees value in their leaders to foster an inclusive workplace.
We invite you to listen and watch the webcast to gain valuable insights and join in the conversation. You can find the video on our YouTube page, where it aired a few weeks ago. We value your feedback, so please feel free to reach out to JoLynn Haresign at jharesign@industrialui.com or Anthony Paradiso at aparadiso@industrialui.com if you have any questions or specific topics you would like us to cover in future episodes.
JoLynn Haresign, SHRM-CP (she/her), brings extensive experience to her role as the Regional Vice President. Having started her career in the industry in 2009, JoLynn has been dedicated to providing consultation and training on complex HR issues to employers across the United States. Her expertise in HR matters makes her a valuable asset in guiding organizations towards effective solutions.
Anthony Paradiso, MS, SHRM-CP (he/him), serves as the Vice President of HR Support Services and has been with Industrial U.I. Services since 2008. His passion for fostering unbiased and inclusive work environments is evident in his involvement with various boards and committees. It's impressive that Anthony has been recognized on the awards list for top Diversity, Equity, and Inclusion (DEI) leaders. As a speaker, influencer, and educator, he continues to make a positive impact on the industry.
With their combined knowledge and expertise, JoLynn Haresign and Anthony Paradiso play pivotal roles in guiding and ensuring the provision of high-quality HR support to clients.