Latest Supreme Court Rulings Webcast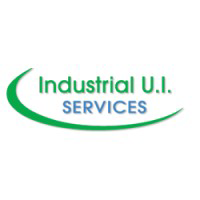 Aug 1, 2023
Latest Supreme Court Rulings Webcast
We at Industrial U.I. Services are excited to announce the successful airing of our webcast featuring the latest Supreme Court rulings and their impact on HR. Our knowledgeable hosts, JoLynn Haresign and Anthony Paradiso, provided valuable insights and perspectives on a wide range of HR topics during the discussion.
One of the key areas we explored during the webcast was the impact of the recent Supreme Court rulings on HR practices and the way forward for organizations. Understanding these rulings is crucial for HR professionals to ensure compliance and adapt to the changing legal landscape.  In addition, we delved into the significance of the Student for Fair Admission ruling and its implications for Diversity, Equity, and Inclusion (DEI) in employment. This ruling may have far-reaching effects on organizations' efforts to create diverse and inclusive workplaces.
Furthermore, we analyzed the case of Groff vs. Dejoy, the Postmaster General, and its potential impact on organizations. This ruling could have implications for HR policies, particularly in regard to workplace regulations and employee rights.  In today's socio-political climate, dealing with political tension and employee differences has become more critical than ever. We explored how organizations can navigate these issues effectively in light of the latest Supreme Court decisions.
We believe the webcast provides valuable insights for HR professionals and anyone interested in understanding the legal landscape impacting the workplace. If you missed the webcast, you could watch the video on our YouTube page, where it was aired a few weeks ago.
Your feedback is essential to us, and we encourage you to reach out to JoLynn Haresign at jharesign@industrialui.com or Anthony Paradiso at aparadiso@industrialui.com with any questions or specific topics you would like us to cover in future episodes.  Thank you for your continued support, and we look forward to having you join the conversation and gain valuable insights from our webcast.