Garden State Council – SHRM Conference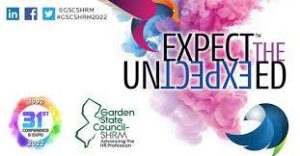 Oct 11, 2022
Garden State Council – SHRM Conference
We are excited that JoLynn Haresign, VP of Industrial U.I. Services (IUI), will be presenting at the Garden State Council – SHRM Conference (GSC-SHRM) in Atlantic City on Monday October 17th, and will be discussing, Conducting Workplace Investigations.  Employee complaints are always part of running even the most successful businesses.  Do your supervisors and HR staff know when a complaint may need to be investigated?  Do they know about the dangers of ignoring an employee complaint?  HR professionals will need to know how to advise senior management on the situations that need to be addressed and why.  Minor complaints can escalate into major problems, where you may miss hidden problems and productivity and morale can be affected.  Additionally, employees can be placed in harm's way or more serious problems may arise.
Recognizing a complaint can be a challenge. There are no "magic words" – it can be a written or verbal communication from an employee complaining of harassment or other misconduct, or an employee verbally states they have been treated badly or unfairly.  Perhaps a supervisor reports that inappropriate acts or misconduct have occurred.  We will help you navigate through this process and give you some tips on best practices to thoroughly investigate an employee complaint.
We are also excited that Adam Swartz, Principal, and Anthony Paradiso, VP of HR Support Services, will also be joining JoLynn at the GSC-SHRM Conference.  We hope to see you in AC at #GSCSHRM2022.
Industrial U.I. Services (IUI) is a nationally recognized leader in Unemployment Insurance Cost Control and Human Resource Services. IUI is proud to provide personal service by specialists who are fully knowledgeable about the particular laws of each state in which their clients do business, from the inception of the UI claim through the entire hearing and appeal process. The Human Resource services include employee handbook development and implementation, policy development, management training including diversity equity, and inclusion (DEI), anti-harassment and compliance, and other vital and necessary HR support services.