The Differences Between An In-Person and Telephone Court Hearing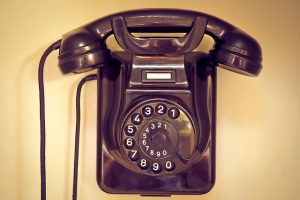 Nov 27, 2017
The Differences Between An In-Person and Telephone Court Hearing
In-Person or Telephone Court Hearing?
When it comes to the unemployment hearing process, there are two main ways the claimant and employer can participate: in-person and over the phone (telephone court hearing).  There are advantages and disadvantages to both methods, but it's clear that UI hearings occur often.
Please note that each case is assigned by the state to either be by telephone or in-person.  States such as New Jersey, Florida, Texas, and Washington are usually done by telephone, whereas states like New York and California are generally done in-person.  Most states will allow telephone testimony under extenuating circumstances or because the judge is in a different geographic region. But, this must be approved by the state's hearing office.
Here are the subtle differences between the methods:
In-Person Hearings
An in-person hearing can lead the claimant to be less bold and more truthful. It can be intimidating having a judge (in other states they are called Appeals Examiners, Referees, etc.) directly in front of them and they may choose their words more carefully. With an in-person hearing, the claimant also spends less time rambling about the situation. Instead of going on a diatribe that causes confusion and wastes time, they are more likely to be more concise in their responses.
It's important that the employer's witness understands that their testimony is to simply assist their company with supplying the facts about the claimant's separation.
Telephone Court Hearing
The witness can participate from their office rather than travelling to the hearing office.
When there is a telephone court hearing, it is usually required to submit all documents in advance of the hearing to the claimant and the hearing office.
There is much less of a chance for any participant to miss a telephone court hearing due to bad weather or any other emergency situation. Unexcused absences cause headaches for all parties involved and may affect the result of the hearing.
No matter the type of hearing you're faced with, it's always wise to be as prepared as possible. That's where Industrial U.I. comes in – we specialize in helping employers understand the UI hearing process. Contact us today for more information on how we can help answer your questions.