First-Hand Testimony is Crucial to Winning an Unemployment Hearing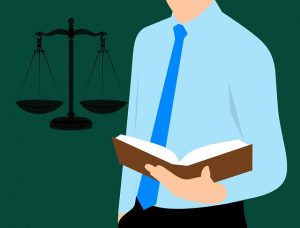 Mar 28, 2018
First-Hand Testimony is Crucial to Winning an Unemployment Hearing
First-Hand Testimony
At one time or another, a business owner may face an unemployment insurance hearing, such as an employer contesting unemployment. In order to prove that a former employee should not qualify for unemployment insurance (UI) benefits, it's best to have first-hand testimony to validate the separation circumstances.
Hearing decisions often come down to a question of credibility, so the more credible the testimony, the better. The hearing officer will decide whether or not the facts support a finding that the claimant should be disqualified from benefits. First-hand testimony is typically the best defense for an employer when a claimant's separation occurs.
First-hand testimony typically takes place at the hearing, under oath, from someone who witnessed what happened or who was present at the final incident. The best witnesses are the people who saw or heard the final incident at the time it happened.
Types of first-hand testimony include:
A claimant's direct admission of fault
Any testimony by someone who saw or heard what happened
Previous documentation or warnings
Any related audio or video recording
Relevant schedules or time sheets
A written resignation
Hearsay testimony is when one testifies about what they heard about what happened from another person.  Naturally, hearsay testimony is not as credible as first-hand testimony.  In most states, Judges are mandated by law to accept first-hand testimony over hearsay testimony unless that first-hand testimony is "inherently incredible", such as a witness who testifies that the sun was shining at 3AM.
In most cases, if the claimant attends the hearing and denies everything that happened, the first-hand denial almost always outweighs hearsay testimony, so the claimant will win if all that the employer presents is hearsay testimony.  The key to winning a hearing is first-hand evidence. Note that a statement even if notarized still is hearsay unless the witness who wrote the statement is there to confirm what is in the statement and to be subject to questioning by the Judge and the claimant.  To ensure the best results at the hearing, employers should notify witnesses of the date, time and location of the hearing and make arrangements for them to be present.  Additionally, it is best to prepare the witnesses well before the hearing.
Managing the unemployment hearing process can be daunting for some companies and they may simply lack the manpower to support it. It's best to hire a third-party to help navigate the waters with you or on your behalf. We're experts in helping our clients achieve success with their UI hearings – contact us today for more information on how we can assist you.