Preparing for a Potential Union Organizing Campaign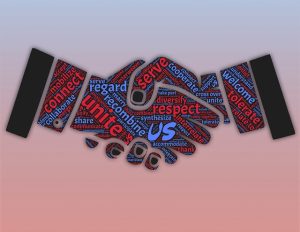 Jul 6, 2022
Preparing for a Potential Union Organizing Campaign
Is your business a prime target for a union organizing campaign? What should you do as an HR professional to prepare for a potential union organizing campaign?
You may have noticed a flurry of activity in the world of union organizing in the news lately.  Starbucks, Apple and Amazon are the latest to find some of their stores becoming unionized. Starbucks has 54 stores now with a union workforce, with the first happening in Buffalo, NY and over 200 petitions are pending for other locations. In June, Apple had its first store vote to become unionized in Towson, MD.
According to a poll by the Employment Law Alliance:
63% of workers said workplace safety is an important factor in deciding whether to join a union
60% cited getting better benefits as an important factor
57% said obtaining higher wages
54% cited increasing job security
Unions are often seen by employees as agents for social justice. In a 2019 article by Jeffery M. Freitas, CFT (a union of educators and classified professionals) President, he writes "When I was elected CFT President in March, I said in my speech to Convention delegates: I believe that when we fight for education, we also fight for social justice, racial justice, gender equality, LGBTQ rights, and climate justice." (https://www.cft.org/article/union-work-social-justice-work)
According to the AFL-CIO, there are several reasons why employees decide not to join a union. For example:
Relationships between employees and management are good, and employees feel management is treating them fairly
The employer maintains an effective performance evaluation process, and employees are recognized for their efforts
Supervisors are effective and discipline is firm but fair
So, what can employers do?
Above all treat your employees fairly and respectfully
Listen to employees, at all levels of management
Ensure safe and healthy working conditions, as well as having necessary resources, such as equipment, supplies, and staffing for your employees
Clearly communicate any changes to ease any fears employees may have
Make plans to recognize employees for their efforts and not just during performance evaluations, but regularly
Listen and respond to all employee complaints
Companies should regularly train their managers on effective employee relations strategies and show how employees are the beating heart of your organization.  Keep an open door and open line of communication with your employees and managers.  Make Diversity, Equity, & Inclusion and Corporate Social Responsibility a high priority.
Feel free to reach out to us to coordinate management training or to discuss some effective strategies.