Top Five Reasons to Outsource Unemployment Claims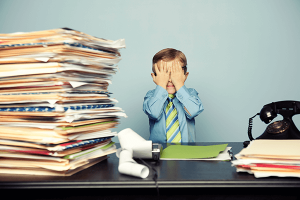 Apr 18, 2018
Top Five Reasons to Outsource Unemployment Claims
Outsource Unemployment Claims
For most employers, managing unemployment insurance (UI) claims can be an extraordinary challenge. Even national employers who have a dedicated staff to facilitate UI paperwork don't always understand the nuances of the process. They lack knowledge of the direct connection between their UI tax rates and their number of UI claims. Employers struggle to keep up with the ever-changing UI laws and for multi-state employers, it can be even more daunting.
When you outsource unemployment and the handling of UI claims, it is efficient, cost-effective and definitely helps employers remain UI compliant. Outsourcing your UI claims process has many advantages, but here are the top 5 reasons why employers decide to outsource unemployment claims:
Cost Reduction: Outsourcing UI management helps reduce the costs of hiring more administrative staff and will ultimately help your business remain efficient. Outsourcing your unemployment benefits is significantly cheaper than paying an internal employee to do them.
Expertise: The benefit of outsourcing is that you're dealing with experts who have decades of UI management experience. Typically, these experts understand the UI laws, rules and regulations and how to handle hearings in all 50 states and U.S. territories.
Technology: Third-party agencies use advanced systems designed specifically for UI claims administration which can help make it easier for your company to manage the process.
Compliance: More effective process eliminates non-compliance (late, no info received, etc.) claims and delivers bigger savings for your business as the load on your staff is lightened. Employers must comply with many unemployment regulations, and often times they become complicated to understand.
Auditing: It's clear that most employers don't have the expertise, systems or resources to audit their charges and taxes. When you outsource unemployment it enables employers to detect errors and overpayments by going through a full-scope auditing service.
Industrial U.I. is a third-party agency which helps employers handle the unemployment insurance process. We designate an account representative for every account that helps increase productivity and efficiency of the UI process, without errors. We believe that the quality of service is a priority and we're here to manage employers' unemployment insurance matters.  Contact us today for more information on our services.