Nonprofit Organizations Should Know About Benefit Reimbursement Accounts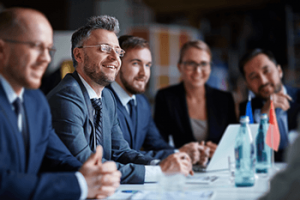 May 22, 2018
Nonprofit Organizations Should Know About Benefit Reimbursement Accounts
Benefit Reimbursement
Employers know that they must pay contributions to fund unemployment insurance (UI). Paying unemployment insurance taxes based on taxable payroll and prior UI experience generally does this.  However, there is another option for nonprofit organizations that are classified as exempt under 501(c)(3) of the Internal Revenue Code.  With benefit reimbursement accounts, these organizations may elect to reimburse the state for any UI benefits that have been paid to their former employees.
With the benefit reimbursement method, the employer is responsible for all UI benefit payments made to former employees of their organization on a dollar for dollar basis, and pay the state quarterly for amounts paid out in the prior quarter.
In order to elect to reimburse the state for benefits rather than pay a tax, written notice must be given by the nonprofit organization to the state. That written notice must be filed within a certain time period, which varies by state.  The written notice should be submitted to the appropriate state department.
The benefit reimbursement method gives nonprofit companies complete control of benefits paid as they only pay their actual costs of UI benefits.  High unemployment throughout the state can negatively affect a tax rated employer, even when that employer has limited claims against it, but would not have an impact against a benefit reimbursement employer.  The benefit reimbursement employer will also not be charged to fund the overall administration of the UI system, which is included in the tax rated employer's tax.  It is therefore worthwhile for a not for profit employer to seriously examine which option is best, and to proceed accordingly.
If you are associated with a nonprofit organization that may be able to take advantage of the benefit reimbursement method, but you need assistance in understanding the rules or want us to run an analysis, contact our experts for help! Our team at Industrial U.I. knows unemployment costs and the UI system inside and out and we can help prepare you for whatever challenges you may face when dealing with claims. Connect with us to learn more about our services.