GSC Conference | Anthony Paradiso at the SHRM Garden State Council Conference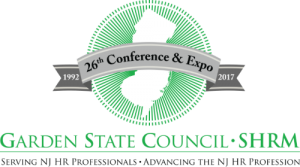 Oct 27, 2017
GSC Conference | Anthony Paradiso at the SHRM Garden State Council Conference
GSC Conference
Anthony Paradiso, Senior Account Executive, with Industrial U.I. Services, attended the SHRM Garden State Council Conference in Atlantic City from October 15-17th.  Anthony is also the Diversity & Inclusion Co-Director with the GSC-SHRM.
Anthony attended the 3-day GSC conference amongst roughly 700 registered attendees. There were about 60 speakers, and 50+ vendor partners who shared valuable information over the course of the conference.  The prominent opening keynote speaker was Steve Gilliland, CSP and Regina Clark, CSP was the closing keynote speaker.  The title of Mr. Gilliland's speech was Follow Me.  Follow Me explores how to grow yourself and your people through timeless principles that, when applied to your own life and the life of your organization, will influence positive change.  Mr. Gilliland is a member of the Speaker Hall of Fame and is recognized as a master storyteller and brilliant comedian.  Ms. Clark's speech title was Soaring to New Heights.   Ms. Clark is a member of the
National Speakers Association and has been helping organizations improve their performance for more than twenty years.  She is an author, international speaker, executive coach and founder of Creative Performance Solution's LLC.
Anthony attended the following conference sessions:
Culture Eats Strategy for Breakfast: How to Create the "people foundation" for Business Success by Theresa Hummel-Krallinger
Develop or Die by Marianne Grady
Zombie Apocalypse in Business: Does Anyone Really Care About the Performance Review? by John Baldino
Understanding and Addressing EEOC Concerns in the Workplace: The Next Evolution of Harassment Training by Louis Lessig
The HR Professional Competency Model: A Road Map for Success by Phyllis Shurn-Hannah
Leveraging LinkedIn for Power Networking, Thought Leadership & Career Transition by Bobbie Foedisch
Discovering Your Memory Power by Matthew Goerke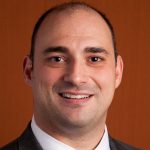 Additional insights from the GSC conference included new performance review strategies, along with SHRM Behavioral Competencies that can be applied to any organization.
Industrial U.I. is a nationally recognized leader in the unemployment cost control field whose clients include hospitals, health care institutions, national retail organizations, staffing agencies, municipalities, school districts, museums, manufacturing companies, and more.
From the inception of an unemployment insurance claim through the entire hearing and appeal process, Industrial U.I. prides itself on providing personal, "white glove" service. Industrial U.I. delivers expert tax advice so that a client's unemployment insurance tax is kept to a minimum. Clients receive reports with useful data to monitor where their UI dollars are going, along with a way to track progress in all areas of unemployment cost control.
Contact us today if you are in need of our services or if you have any questions regarding the unemployment insurance process.