Employee Complaints – Avoid Disaster by Proper Documentation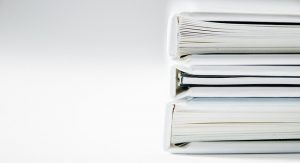 Jan 30, 2018
Employee Complaints – Avoid Disaster by Proper Documentation
Employee Complaints
It's crucial that employers take employee complaints seriously and conduct prompt investigations whenever they occur. When employees have any type of complaint, proper documentation could mean the difference between winning and losing a ui case.
It's essential to set up a formal process for employees to report problems. Even if the complaint is against one of their managers or co-workers, there should be a method of reporting which they feel comfortable using. Employees who are faced with reporting problems sometimes fear retaliation and that's why every business should properly document employee complaints.  There are a variety of complaints, but the most common ones revolve around harassment, discrimination, and violence.
Here's a scenario that will help you understand why it's important to document employee complaints:
A nonprofit employer provides hospice care for terminally ill patients in their home. The multiple caregivers (nurse, doctor, social worker, etc.) meet weekly to discuss the patient's care. Each weekly meeting ends with a clergy member pep talk. The employer is non-denominational, but clergies from any different religions offer support to patients.
At one particular meeting, the clergy's pep talk became more religious than an employee felt comfortable with. The employee said "we aren't all of that religion," expressing his displeasure. The clergy member instantly apologized, but another employee said, "you are the only one different here, if you don't like it, you leave!" The claimant complained to management that day, but a week later he quit and claimed he was discriminated against due to his religion.
The employer took immediate action when it received the complaint. They scheduled an all-hands meeting to discuss tolerance and they launched a mandatory, six-week sensitivity training program for all employees. Despite these efforts, the claimant quit because he felt that the training would not work.
Just a few days later, the employee attempted to rescind his resignation, but the employer, having no obligation to do so, did not accept it. The claimant then filed for unemployment insurance (UI) benefits.
When it came time for the UI hearing, the employer was able to win the case, because the claimant quit without good cause. According to the judge, the claimant needed to act as "a prudent person who would try and do everything they need to protect their job, before quitting."
The employee acted irrationally and did not think through his decision before quitting and the employer had a process to address the complaint and effectively did so; therefore, the employer won the case.
It is important to note that each state has its own unemployment insurance compliance laws, specifically for voluntary resignations and misconduct.
Employee complaints will not always result in such a dramatic turn of events. In most cases, complaints can be handled effectively if there's a process in place. Most states mandate that publicly-traded companies have a hotline number designated for reporting certain employee complaints, like fraud and sexual harassment. No matter the type of company you have, be sure to build a documentation process that suits the size of your workforce.
It's best to consult with a third-party expert to be sure you've established a standard procedure for handling employee complaints along with properly documenting.  Industrial U.I. has years of expertise handling employers unemployment insurance matters. Contact us to find out more about our services.