A Case for Building a Better Termination Process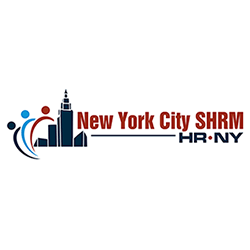 Jun 22, 2017
A Case for Building a Better Termination Process
A Better Termination Process
This article was originally published in the June 2017 newsletter from HR PRO, a committee in the NYC SHRM organization.
In a unique turn of events, James Comey, former FBI Director, was terminated by President Donald Trump on May 9, 2017.  From a human resource perspective, it is important to understand the manner in which Mr. Comey was fired and briefly discuss the way Mr. Comey's termination process should have been handled properly.
Communicate in person. First and foremost, President Trump should have terminated the former FBI Director in person. Understand that today "in person" has a myriad of meanings, but when termination is concerned it is best faceto-face, whether in a meeting, over Skype or at least by phone. The President is of course a very busy man, but he could at least have written, called, or even emailed Mr. Comey to avoid any improprieties.  Aside from it being unprofessional to end employment through other means, HR professionals never want anything to be misconstrued during the termination. However, the manner in which Mr. Comey found out that he was terminated from his post was through a news program on television while he himself was giving a speech to his colleagues at the FBI office in Los Angeles. This was both unprofessional of President Trump and shocking to Mr. Comey.
Have a corrective action process.  Second, Mr. Comey's situation, as it has been portrayed to the public, was never provided a warning about his performance as FBI Director.  In an "at will" state like New York, employers and bosses are entitled to discharge whomever they see fit for whatever reason as long as it not for discriminatory reasons.  However, as HR professionals, it is wise to have a corrective action plan.  As the President indicated, one of the reasons for Mr. Comey's termination was his handling of the Clinton email controversy.  Was Mr. Comey advised or warned about his handling of the Clinton email?  This is unclear.  Furthermore, prior to his termination, none of the news outlets have reported that Trump had low confidence of the former FBI Director. In addition, Trump did not make Mr. Comey aware of any performance issues.
Confirm the facts before taking action. Finally, the HR professional should make certain that termination is the only method left available for the employee.  Terminating an employee is not easy and should never be taken lightly or done hastily.  It is wise to have a thorough and complete investigation before terminating.  If an investigation is conducted sloppily, and not thoroughly, other employees and in this case, the American people, are going to question the premise of the termination.
The termination process of Mr. Comey was a debacle and Trump's team did not expect America's reaction.  However, they could have avoided any conflict by following a proper human resource process. Properly advised, President Trump would not have terminated Mr. Comey or fired him in such a manner. Mr. Comey should have been given prior warnings about his performance and there should have been a fair and thorough investigation.  A proper exit strategy for Mr. Comey should have also been in place.  One should never "discover" that they are being fired through the grapevine or in Mr. Comey's case, while addressing an audience of their peers through a newscast over the television. Learn from the mistakes of the Trump team and instead:
Communicate in person
Have a corrective action process and
Confirm the facts before taking action
In this challenging situation, by following these simple HR guidelines, you can create an overall better termination process experience for all parties involved.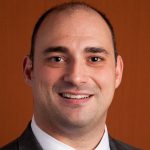 Written by: Anthony Paradiso
Opinions expressed in this article belong to Anthony Paradiso.