Voluntary Separations (Resignations): How to Handle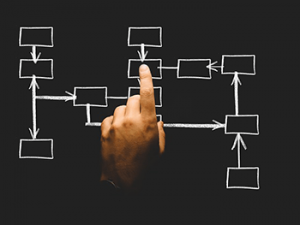 Dec 5, 2018
Voluntary Separations (Resignations): How to Handle
Voluntary Separations
Employment relationships can end in many different ways, including via discharge, layoff, or resignation, and the unemployment insurance (UI) terminology used to define the end of an employment relationship can be confusing. This is especially true for voluntary separations or resignations.  Voluntary separations (or resignations) occur when the employee initiates the separation of employment.
There are several ways an employee can resign from a job. Some examples include:
Retirement: An employee who retires is generally removing himself/herself from the workforce, and is not leaving for other employment.
With Advance Notice: Often an employee provides oral or written notice of leaving in advance.
Without Advance Notice: Sometimes an employee gives notice at the time of the work separation, letting the employer immediately know that he/she will not be returning to work.
Without Any Notice: An employee may walk off the job, abandon the position, or fail to return to work from a vacation or leave of absence.
An employee who resigns for non-compelling reasons may be disqualified from receiving unemployment insurance benefits. However, the laws vary from state to state.  If an employee quits for a documented reason that's attributable to the employer, he/she will likely be awarded benefits.  An employee must act prudently by advising the employer of problems and the employer should have the opportunity to resolve the problem before an employee decides to leave.
There are many circumstances under which an employee can voluntarily resign and not be disqualified from receiving unemployment insurance benefits.  Although the statutes are different from state to state, in New York a claimant may be eligible if the reason for resignation is one of the following:
Discrimination/Harassment/Domestic Violence
Health/Pregnancy/Family Member's Health Issues
Increase/Decrease in Number of Hours
Military Service/Transfer
Relocation (Because of Divorce, Housing Problem, or Medical reasons)
Retirement
Hazardous Work Conditions/Safety
Change in Hiring Terms/Scope of Position
In New York, if an employee resigns with notice, and the employer accepts the resignation effective immediately, the claimant must be paid through the notice period, or the resignation will be considered a discharge, for UI purposes.  Employers should consider this when an employee gives notice.
In New Jersey, a claimant who quits must do so with good cause attributable to the work, or be disqualified. Quitting for medical reasons, relocation, or family-related issues are not considered good cause in New Jersey. One exception is a recent amendment to the New Jersey law that an employee who leaves a job for new work can be eligible for UI benefits, providing that the new job begins within seven days of leaving the prior job.
In all states (including those like New Jersey that generally require a quit to be for work related reasons), a claimant who voluntarily quits to escape a domestic violence situation is considered to have quit with good cause even though the quit was not for a work-related reason.
We Can Help With Voluntary Separations
Voluntary separations can be complicated and it can be difficult to determine the best and most effective ways to handle them. It is wise to consult with third-party administrators. Industrial U.I. has spent years helping other companies develop their UI sensibility. Contact us today for more information on our services.