Employee Documentation is Crucial When Dealing With Unemployment Claims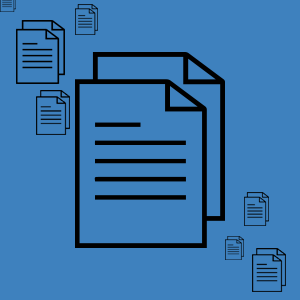 Aug 15, 2016
Employee Documentation is Crucial When Dealing With Unemployment Claims
Employee Documentation
When an employee is hired, it is crucial that his or her supervisor is prepared to document the details of that person's performance. Employee documentation protects the company and is the most important tool to use when an employer must battle unemployment insurance claims.
Employee documentation of repetitive unacceptable behaviors, unacceptable treatment of others, insubordination, failure to follow rules and other events help prove the employee's termination was one which would disqualify the person from receipt of unemployment insurance benefits. The employee documentation should be specific as to what the employee did that was wrong and clearly set forth the consequences if the behavior is repeated.
FOR EXAMPLE:
Sally worked for a bank for 8 years. She was always late to work – at least three times per week. When asked why she was late she consistently responded that she overslept. She was verbally told by her supervisor that being late was unacceptable.
In addition to her showing up late, Sally was also absent from work many times. She also liked chatting with her co-workers during her shift and several employees complained that they were distracted. Her supervisor, who consistently requested that she focus on getting her job done, was quite frustrated with her but did not document her behavior as he should have. Ultimately, Sally's behavior did not stop and she was fired.
When Sally filed for unemployment, she was asked if she did her job to the "best of her ability" and of course, she claimed she did. Because the supervisor did not document any of Sally's behavior, the employer could not prove that Sally had been warned about this inappropriate behavior, and could not prove that Sally was aware that continuing this behavior could lead to discharge.
Most states base determine unemployment benefits on the final incident. However, unless the final incident is an egregious one, proper documentation will provide the foundation to support that the employee was aware of the prior warnings and the consequence of repeated violation, and this information will help during the UI hearing.
Documenting an employee's performance, behavior and incidents helps minimize problems when unemployment claims arise.  Standard forms are available that an employer can use to track verbal warnings, written warnings, reasons for absences, etc. to ensure proper employee documentation happens.