COVID-19's Impact On Unemployment Insurance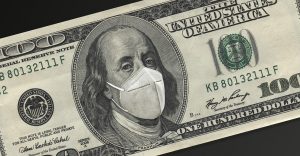 Feb 5 2021
The Covid-19 pandemic has had a major impact on the economy, and the closure of many businesses resulted in an unprecedented surge in unemployment claims filed by jobless workers. By December 2020, over 93 million unemployment claims had been filed nationwide, far more than state systems were equipped to process. New York state has reported distributing over 29 years worth of benefits in just 10 months!
Lawmakers extended several CARES Act emergency unemployment insurance programs under a massive economic relief bill signed into law at the end of 2020. These include the Federal Pandemic Unemployment Assistance program (FPUC), which provides jobless benefits to gig workers and others not traditionally eligible for help; and Pandemic Emergency Unemployment Compensation (PEUC), which extends state unemployment benefits an additional 13 weeks. Also extended was federal funding of benefits paid to participants in Shared Work Programs, which allows employees to receive partial UI benefits while their work hours are temporarily reduced.
The relief bill's restoration of the Federal Pandemic Unemployment Compensation (FPUC) program — which expired at the end of last July — provides all claimants receiving benefits an extra $300 a week until 3/14/21.
The bill wasn't passed until days before the program's 12/31 expiration date, resulting in many states being unable to reprogram their systems to continue paying out these benefits. While many states, including New York and New Jersey, were able to resume payments of these federally funded benefits without a delay, other states, such as Florida and Massachusetts, needed to complete work on their computer systems before paying benefits to claimants.
The Covid-19 pandemic, and the resultant enormous volume of claims generated by job losses over the last year, has exposed serious deficiencies in the computer infrastructure in most states, causing delays in claimants' abilities to file claims and to receive payments timely, as well as a huge amount of fraudulent claims filed across the country. The national Unemployment Insurance Fraud Task Force (UIFTF), which includes FBI, US Postal Service, Homeland Security, and DOL Office of Inspector General members, among other federal and state agencies, is investigating this widespread fraud.
We anticipate that states will be forced to address the long-ignored issues affecting the state unemployment insurance systems, and make much-needed programming updates sooner rather than later.