Fourth Webcast, HR 411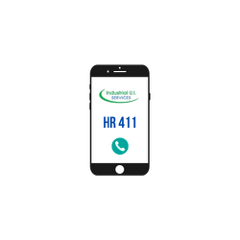 Apr 27, 2023
Fourth Webcast, HR 411
Industrial UI Services is excited that our fourth HR 411 webcast aired last week!  We invite you to listen and watch.  HR 411 will air the third Tuesday of each month at 8:30 AM EST on our LinkedIn page.  JoLynn and Anthony are the hosts, and they will be discussing all things HR.  In this fourth webcast, they discuss workplace investigations.  They discussed best practices for a thorough investigation, when it is best to seek outside representation, what to look for in an investigation, and how company handbooks are important to a workplace investigation. JoLynn and Anthony in the beginning also discuss their recent travels and just how important it is to unplug.
If you have any questions or want our hosts to discuss a particular topic, please reach out to them directly, jharesign@industrialui.com and aparadiso@industrialui.com.  We look forward to your feedback!
JoLynn Haresign, SHRM-CP (she/her) is the Regional Vice President of Industrial UI Services. Since starting her career in the industry in 2009, she has worked with employers all over the U.S to provide consultation and training on complex HR issues.
Anthony Paradiso (he/him) has been with Industrial UI Services since 2008 and is the Vice President of HR Support Services. Anthony enjoys being on a host of boards and committees and has been on the awards list for top DEI leaders. Serving as a speaker, influencer, and educator, he is proud to have influenced the industry regarding unbiased and inclusive work environments.