Fifth Webcast, HR 411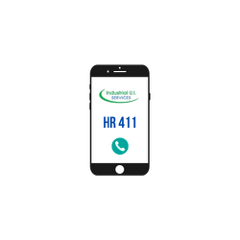 May 25, 2023
Fifth Webcast, HR 411
Industrial U.I. Services (IUI) is excited that our fifth HR 411 webcast aired last week!  We invite you to listen and watch.  HR 411 will air the third Tuesday of each month at 8:30 AM EST on our LinkedIn page.  JoLynn and Anthony are the hosts, and they will be discussing all things HR.  In this fifth webcast, we had a special guest – one of our two Principals and UI Tax Expert, Todd Cohen.  Todd led our discussion, where we discussed the topic of remote worker multi-state tax implications, and some issues employers may face surrounding a potential recession.  Todd provided insight as to what encouraged him to write the blog, "Remote Workforce in Another State? Taxes may get harder for some companies"?.  We also discussed how states enforce compliance and the risks for being non-compliant and how organizations can best prepare for a possible recession.
If you have any questions or want our hosts to discuss a particular topic, please reach out to them directly, jharesign@industrialui.com and aparadiso@industrialui.com.  We look forward to your feedback!
JoLynn Haresign, SHRM-CP is the Regional Vice President of Industrial U.I. Services. Since starting her career in the industry in 2009, she has worked with employers all over the U.S to provide consultation and training on complex HR issues.
Anthony Paradiso, MS, SHRM-CP, has been with Industrial U.I. Services since 2008 and is the Vice President of HR Support Services. Anthony enjoys being on a host of boards and committees and has been on the awards list for top DEI leaders. Serving as a speaker, influencer, and educator, he is proud to have influenced the industry regarding unbiased and inclusive work environments.
Todd Cohen is the Principal of Industrial U.I. Services and has been with them since 1991.  He has his MBA degree from Fordham University. Todd is one of the most sought-after speakers on the subject of unemployment insurance, having given presentations to clients, trade associations, administrative law judge meetings, etc. He is also an expert on UI taxes and subjects such as calculating tax rates, and making voluntary contributions to lower tax rates in states where such contributions are allowed, thereby allowing Industrial U.I.'s tax rated clients to project future tax rates and budget properly for unemployment cost control.